February 23rd at 9.00 a.m.
Science communication against rising infodemic
Access link to the webinar (Cisco Webex) 
Federica Demicheli, Freelance Consultant
Ermete Mariani, 
Knowledge and Communication manager (consultant) 
UNIMED – Mediterranean Universities Union, Rome, Italie
The lesson will provide inputs and open questions about the role and the importance of scientific communication nowadays. The inputs will guide throughout a reflection about the importance of understanding main concepts as fact, misinformation, fake news toward the history of news and marketing concepts in daily communication. The lesson will be interactive, will provide space to share visions and understanding and to reflect about the role a scientist should play in a community and in a society.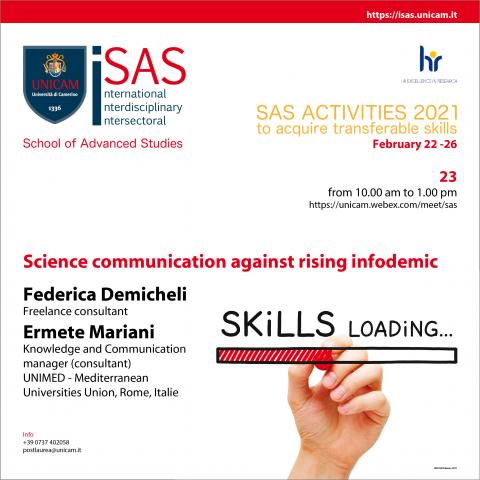 data di pubblicazione:
Tuesday, February 16, 2021

to

Wednesday, February 24, 2021